Regular price
Sale price
$10.95 USD
Unit price
per
Sale
Sold out
If leg cramps wake you up in the middle of the night, or you wake up in the morning and wonder how you can be so sore from sleeping, topical magnesium spray is the relief you've been looking for!
Our Lavender Magnesium Spray is a 1:1 concentration of therapeutic grade Zechstein magnesium flakes in distilled water. We've also added stress-relieving lavender oil and skin-soothing aloe vera oil to increase the calming effect.
At bedtime, spray 3 or 4 times on each leg, arm or any muscles that might be aching and rub it in. Topical magnesium is easily absorbed through the skin and begins working in minutes.
The soft scent of lavender, combined with the magnesium, helps your body relax. Lavender + magnesium = Magic!
Use daily for best results.
If you're curious about the benefits of magnesium and why every cell in your body relies on this trace mineral to function properly, there is SO much info online. From our own experience, using topical magnesium daily:
relieves sore muscles/leg cramps/restless legs
eases growing pains
helps you sleep more deeply
calms your sympathetic nervous system
may help break down calcium in joints
relieves PMS symptoms and painful cramps
helps you poop
Our 2 oz Magnesium Spray comes in a clear glass bottle with a black sprayer.
Our 4 oz Magnesium Spray comes in a frosted glass bottle with a white sprayer.
Ingredients - distilled water, magnesium chloride, organic lavender oil, aloe vera oil
2 oz - $ 10.95
4 oz - $ 15.95
4 oz - 2 for $30
Share
View full details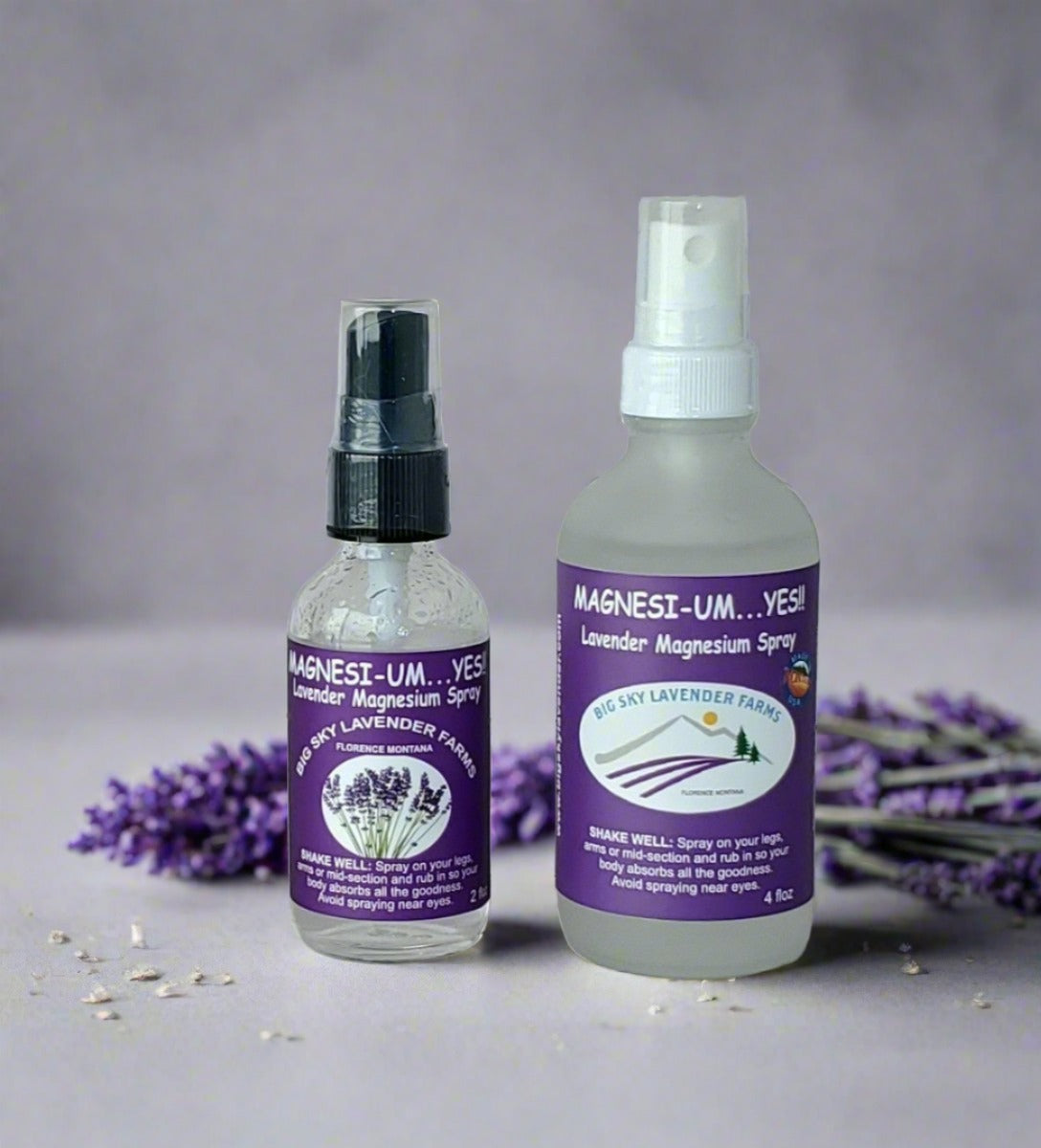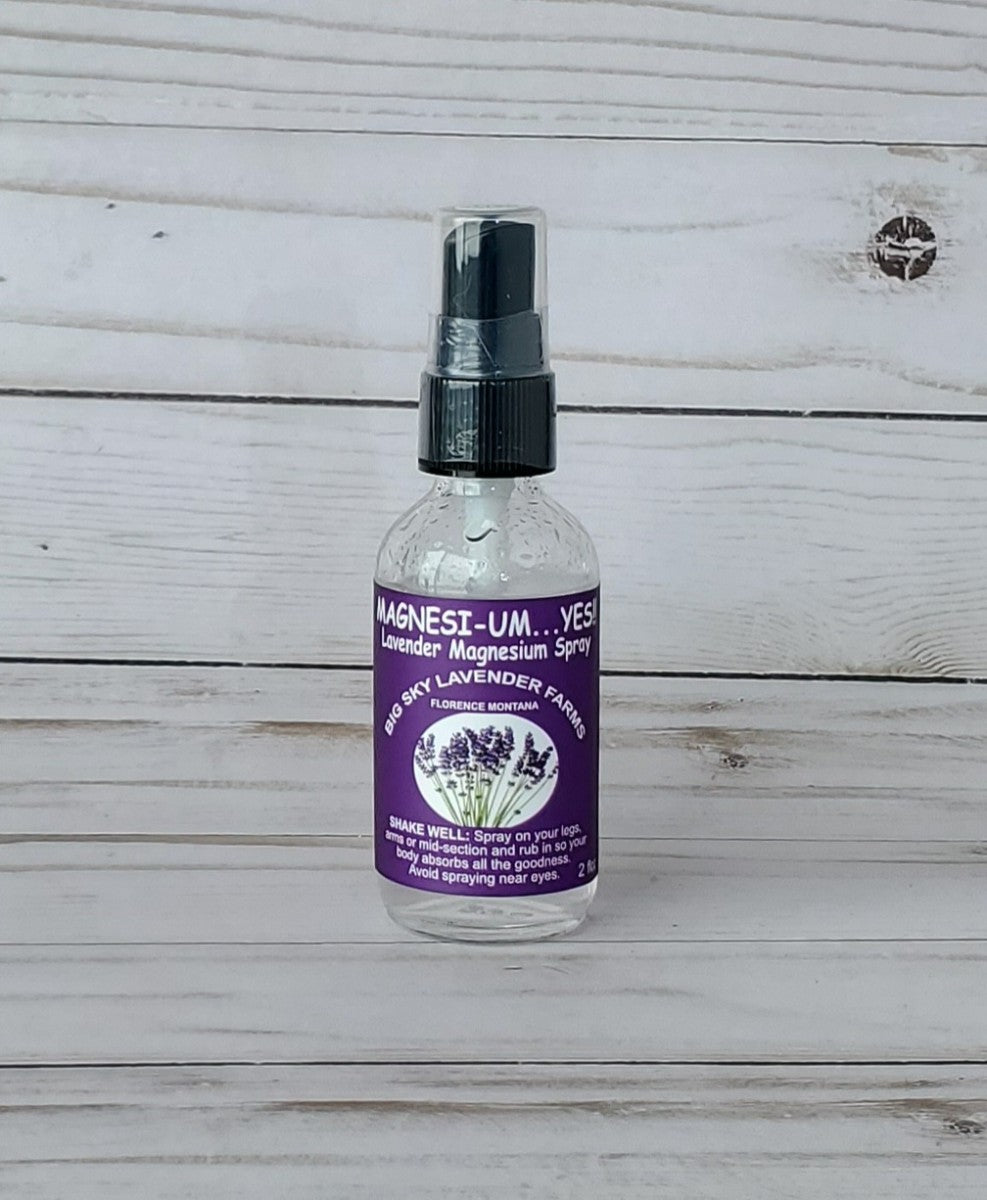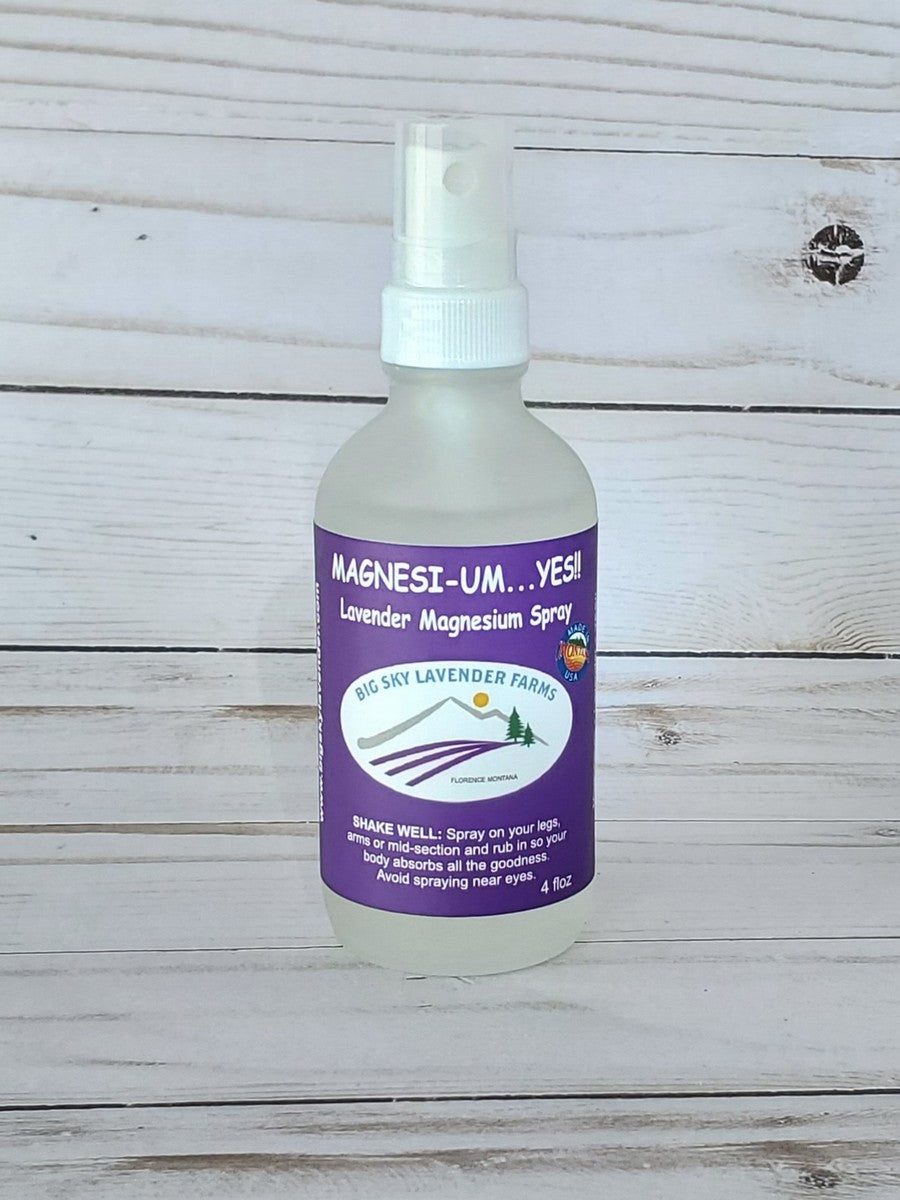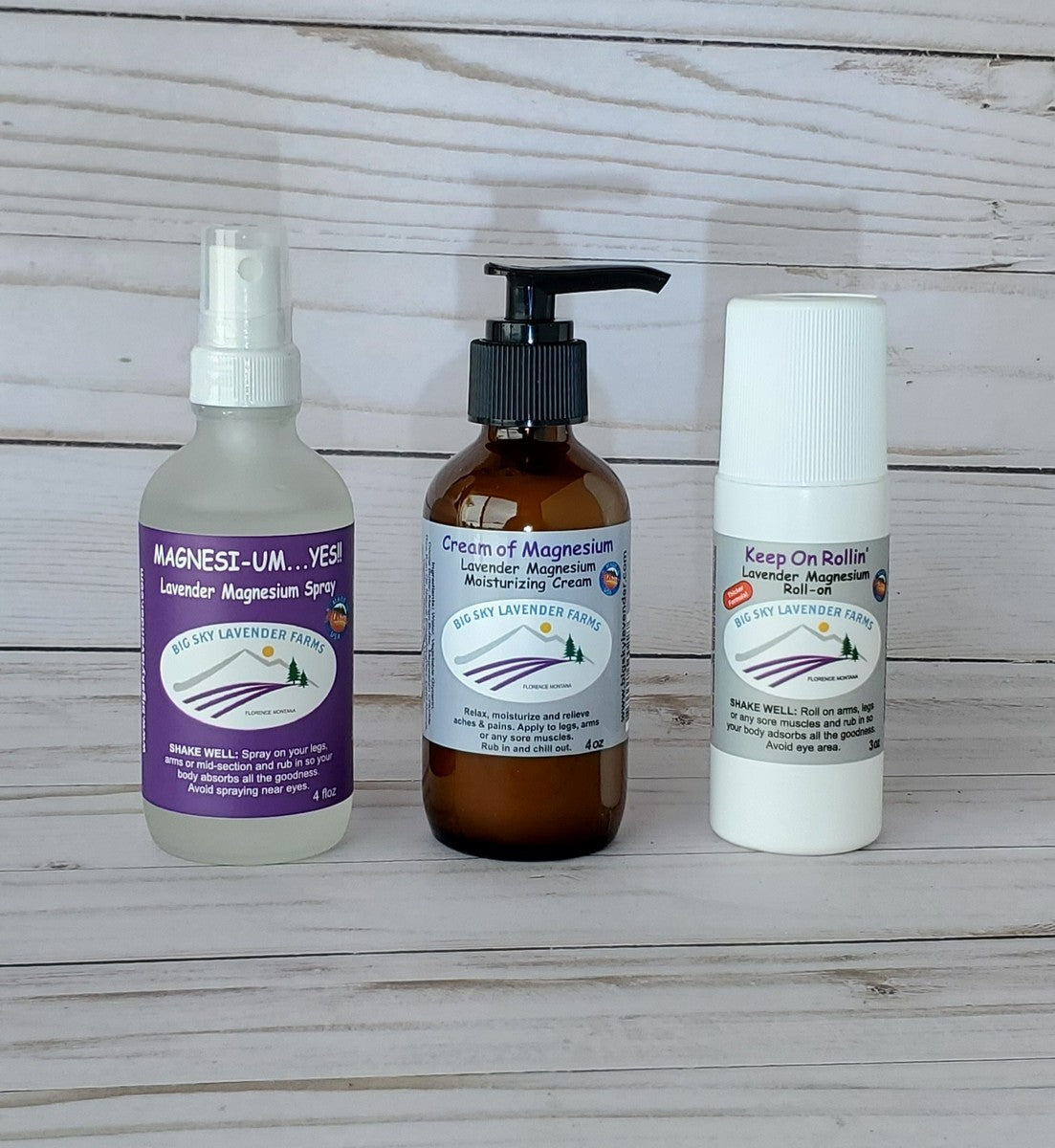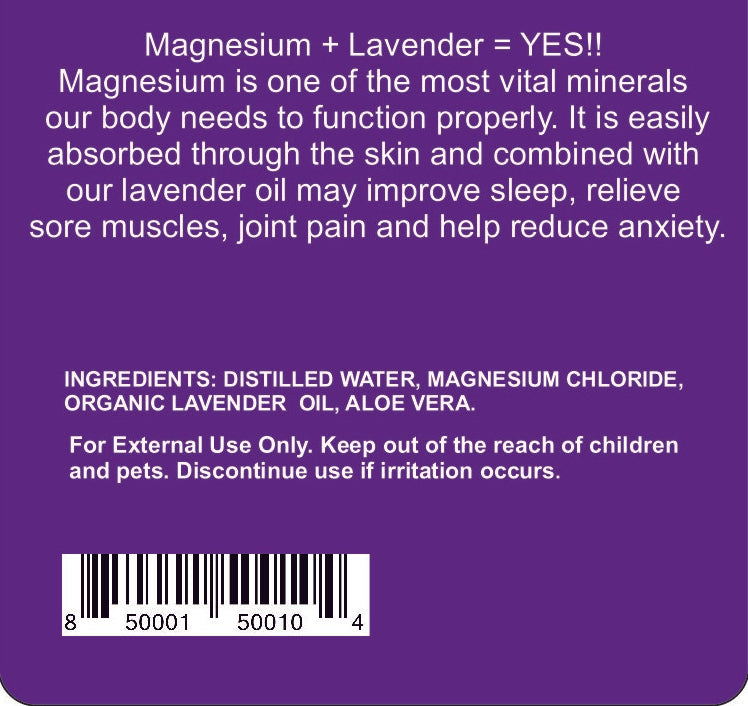 Magnesium Spray
This is an exceptional company to work with. Everything ships quickly and time is taken to make sure your product arrives safely and beautifully presented. I have ordered from them several times and love all of the Magnesium products. I often spray it on sore legs, tired feet, stiff neck, and a bad shoulder. I firmly believe this product makes your pains feel much better...I will continue to share their information with friends and gladly give them a 5 star review!
This Product Really Works
Several years ago I picked up some Magnesium Spray as a gift for a friend who suffers from leg cramps. The results were fantastic and I've been on the lookout for more ever since. While searching for another business located in Florence, Montana, I stumbled upon Big Sky Lavender Farms. And on there website was the very product that I'd been searching for. After gifting 2 bottles to my friend, and hearing her pleasure at receiving such a wonderful and helpful gift. I've decided that my next order will include a bottle for myself.
Thank you, Tom, for getting my order shipped in a timely fashion and including some nice treats. I look forward to sending you my next order.